Innovatively Organized is a productivity consulting firm that works with overextended executives, teams, and companies.  We implement a variety of solutions, including time management training, office space design & organization, as well as business operational support, to help your team become more efficient – and effective.
By streamlining operations, improving systems, and developing better time management, fast-paced teams gain efficiency and maximize their output.  From process improvement projects to training sessions, our productivity consultants provide overwhelmed teams and individuals with the tools they need to drive their success.
We recognize that each individual and team we work with is unique.  We create innovative solutions to fit their needs and customize a strategy to help them achieve their goals.

Our Approach
Innovatively Organized takes a unique approach to helping individuals streamline their productivity.  We spend time getting to know our clients in order to understand personality preferences, learning styles, and organizational goals, which allows us to define and implement optimal solutions for maximum operational efficiency.
We determine individual and team barriers to productivity and then identify opportunities to overcome these challenges. Task and time management, paper and electronic file management, process improvement, email organizing, meeting and project management, contact management, and training sessions are just some of the services we provide.
Our Process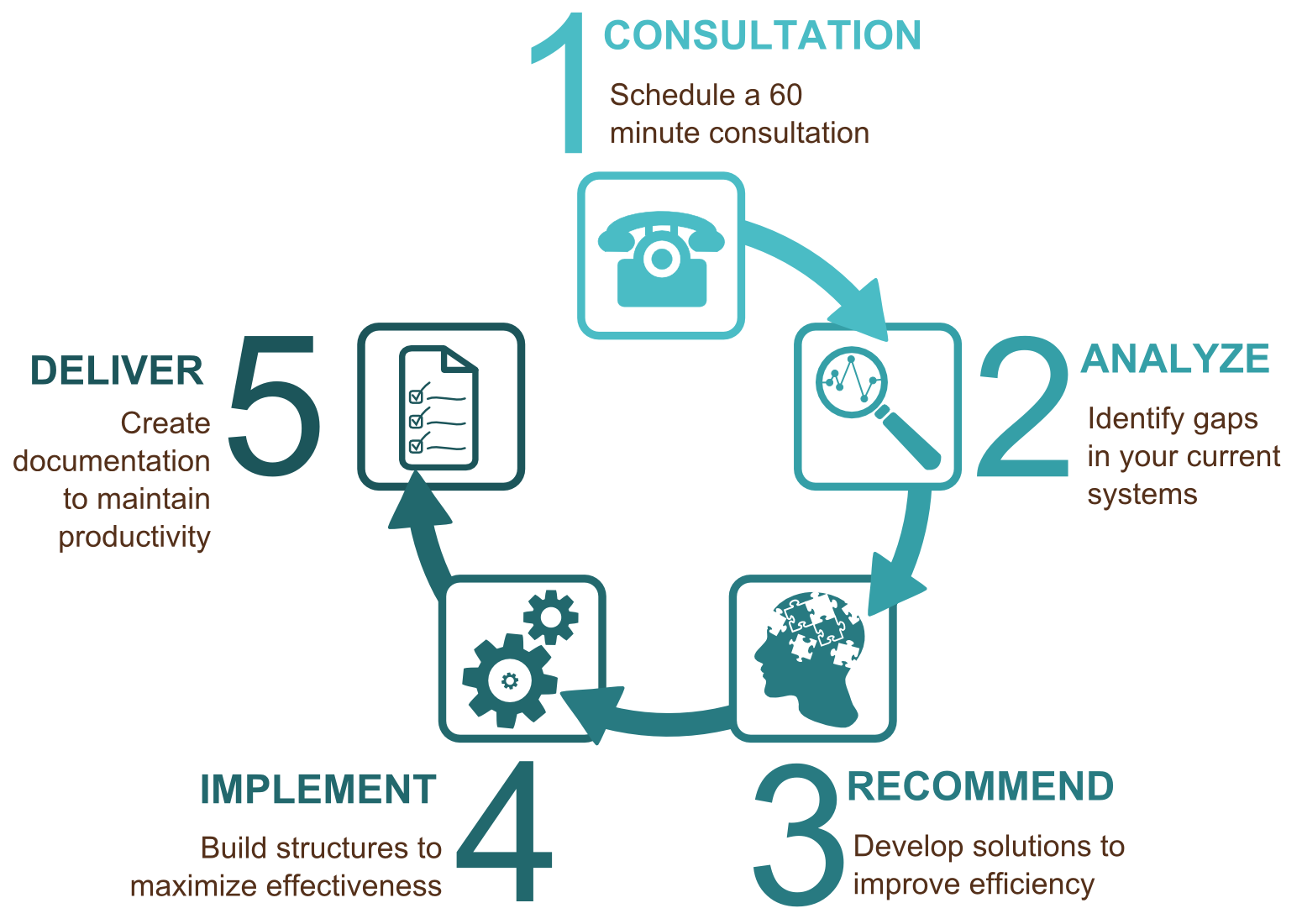 Click to See our Press Releases!
Read more about Our Team >>