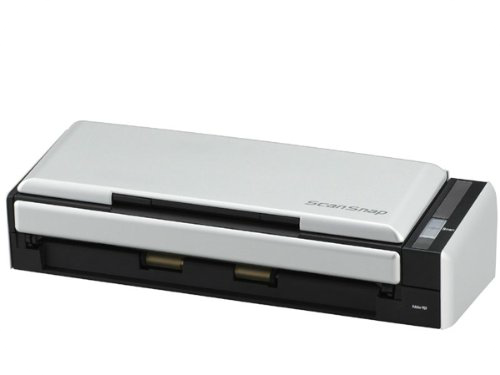 With more and more people constantly on-the-go and trying to go paperless, portable scanners are becoming extremely useful in situations when you want to convert paper documents into electronic files. In many ways, selecting a reliable and user-friendly scanner is more important than finding a good printer!
At Innovatively Organized, we are constantly encouraging our clients to "become friends" with their scanner to boost productivity and reduce paper clutter. After testing many of the scanners on the market, here is why we like to recommend Fujitsu's ScanSnap S1300 Portable Scanner:
Lightweight & Portable: It's easy to transport between locations and it doesn't take up much room on your desk, which makes it perfect for small spaces.
Speed & Functionality:  The ScanSnap S1300 not only scans quickly, but it has a document feeder that can scan a pile of papers at once. It even scans double-sided documents and papers of varying sizes (receipts, brochures, etc.).
User Friendly: A good scanner must be easy enough to use so you can scan things quickly, and the ScanSnap S1300 does exactly that! It even saves documents to Evernote notebooks with a few clicks of a button.
Interested in The Fujitsu ScanSnap S1300 Portable Scanner? Find it here!